VISION
To be the most trusted logistics company in providing solutions to all your supply chain needs
MISSION
Commit to focus on Excellent Delivery Quality, On-Time Delivery and Customer Satisfaction
CORPORATE VALUES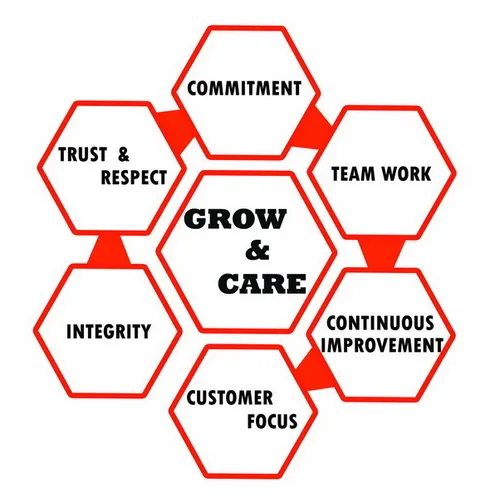 INTEGRITY
KMDI employees have qualities, traits, or personalities that show complete unity so that they have potential and ability that reflect honesty, sincerity and trustworthy.
TRUST & RESPECT
KMDI employees have an attitude to trust and respect each other that is done with sincerity, that the people given the task are people who can be trusted and or have integrity.
COMMITMENT
KMDI employees have a loyalty attitude in devoting their attention, ideas and responsibilities in completing their duties and responsibilities.
TEAM WORK
KMDI employees create a culture of cooperation in good communication with the desire to be part of the organization in order to jointly achieve the company's goals.
CONTINUOUS LEARNING & IMPROVEMENT
KMDI employees have a desire to continue to learn to create improvements in the work on an ongoing basis that leads to the realization of the VISION and MISSION of KMDI companies.
CUSTOMER FOCUS
KMDI employees jointly carry out all efforts / actions leading to the ultimate goal of providing quality services that are complete, reliable and always put forward the quality of service at competitive prices and provide the best solution in accordance with customer's wishes